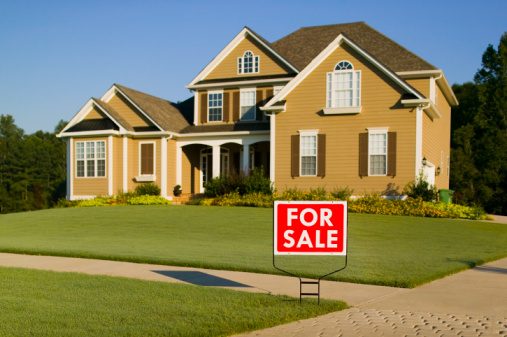 Buying a home can be stressful. Whether you have already sold your own home, are waiting for a rental lease to expire, or are living at your in-laws, buying a home is fraught with unexpected problems.
However, those things are temporary and veteran and novice home buyers alike will get through those issues. Buying a home is a long-term investment and your decisions will remain with you before the ink dries.
It is important to make sure that you ask questions about all of the prospective homes you are interested in. When you have narrowed down your home-search to a few or even a single home, it is then that you must be prepared to ask the agent a myriad of questions about the prospective properties.
The following questions are an excellent place to start:
How many offers have the sellers had so far? The answer to this question will tell you and your agent if you have the upper hand in negotiating a deal or not. If there are many offers, you have to come in with a bold offer in your budget-range in order to successfully win the bid and get the house. If you are the only one looking or one of a few (taking into account the amount of time the house has been on the market), then you could have the upper hand and offer an amount below the asking price. The owners may accept it rather than wait on the house for another 6 months.
Which direction does the property face? This is a quickly and easily answered question—one you can check on the computer using a browser map. It may seem off-beat, but knowing what direction your potential future home is facing will ensure you know if an evening on the patio will be pleasant or a blast of the setting sunlight as well as whether the bedroom you wanted fills up with blinding light upon sunrise.
When was the home built? This is an important question for obvious reasons. Older homes can be more expensive and may need more repairs. It can also indicate that you need to check out the home via inspectors (which you will need to do anyways for insurance) looking for deep cracks, crumbling foundation, or failing structure.
Alternatively, an older home can be sound and offer much better quality than a newer or cheaply-made home. You may need to purchase a nice pressure washer to get the outside of the home all nice and clean.
Does the property have any noisy neighbors? If the agent does not know, the sellers may be hesitant to tell them if they do. They want to sell their home and they do not want noisy neighbors to break the deal. However, this is a very important part of finding your next peaceful home.
If the property has changed hands a lot recently, that can be an indication that something is wrong with the area.
You can independently get a hold of previous owners or knock on doors of those who live on the other side of the most immediate neighbors—they should be able to tell you how peaceful the neighborhood is and if your neighbors are going to be a regret or a delight.
Why is the owner selling? The agent may not know, and the sellers may not tell them this information either, but if it does not appear that they are moving to another state, having a baby and need room, or other normal reasons and they have only lived in this home a short while, this could mean there may be something wrong with the home, the neighborhood, or the neighbors.
Do what you can to follow up on getting as good of an answer as you can—because you do not want to become the next one to have to move because of things you did not know before buying.
Asking your agent these questions can be the difference between buying money pit or buying your dream home; buying an overpriced home or buying at a great deal. No matter how a home looks from the outside or in, it is always worth the time to ask your real estate agent these questions during the scouting phase as well as the negotiating phase.
Your real estate agent, if they are professional and care about your needs and preferences, will do everything they can to get you the best deal they can. They can't get paid until they do, after all.
Remember these questions and you uncover the negative or costly consequences of a home before buying it. Buying a home is a long-term investment for most—making sure you will be happy with that investment is crucial. That means thinking outside of the box and asking questions you may not have thought relevant.